We understand the importance of reliable and efficient utility services in today's world. That's why we offer top-notch IT solutions to help utilities companies streamline their operations, improve customer satisfaction, and reduce costs.
Our team of experienced IT professionals is committed to providing innovative solutions that cater to the unique needs of utilities companies. We believe in collaborating closely with our clients to fully understand their business objectives and challenges. This allows us to develop customized solutions that deliver tangible results.
Our range of services includes:
Utility management systems
Utility management systems are software platforms used to manage utility services such as electricity, gas, and water. These systems are designed to help utilities improve efficiency, reduce costs, and improve customer service. They typically include a range of features such as real-time monitoring of utility usage, automatic billing, customer service management, and data analytics.
We offer comprehensive software solutions to help utilities companies manage their operations more efficiently. Our utility management systems are designed to automate manual processes, optimize workflows, and reduce errors.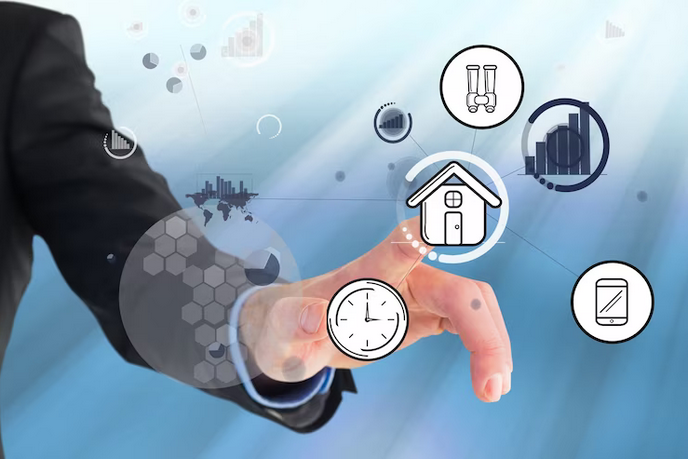 Customer engagement tools
We offer a suite of customer engagement tools that help utilities companies improve their customer experience. Our tools include online portals, mobile apps, and chatbots that make it easy for customers to interact with their utility company.
Smart metering solutions refer to the use of advanced technology to measure, record, and analyze energy consumption data in real-time. Smart meters are digital devices that are installed in homes or businesses and can communicate with utility companies to provide accurate, detailed information about energy usage.

We provide end-to-end smart metering solutions that enable utilities companies to accurately measure and manage energy consumption. Our solutions help utilities companies reduce costs, improve service delivery, and increase customer satisfaction.
Analytics and reporting are critical components of many business operations, as they enable organizations to gain insights from data and make data-driven decisions. Analytics refers to the process of collecting, organizing, and analyzing data to extract insights, while reporting refers to the process of presenting the insights in a meaningful way to stakeholders.

Our analytics and reporting tools provide utilities companies with valuable insights into their operations. We use advanced data analytics techniques to help utilities companies make better business decisions, optimize their operations, and improve their bottom line.
At Averoft, we pride ourselves on delivering exceptional customer service and support. Our team of dedicated professionals is available to provide round-the-clock support to our clients, ensuring that their IT systems are always up and running smoothly.


If you're looking for a reliable and experienced IT partner to help you optimize your utilities operations, look no further than our IT company. Contact us today to learn more about how we can help your business succeed.