We

understand

that

the

food

industry

is

constantly

evolving

and

that

technology

plays

a

crucial

role

in

its

success.
Our technology streamlines the restaurant's internal processes, such as inventory management, menu updates, and staff scheduling, making it easier for your team to work together.
The

unique

challenges

faced

by

this

sector

and

we

have

developed

customized

software

and

technology

solutions

to

address

them.
Our team of experienced developers and IT professionals have a deep understanding of the Food and Beverage industry, from farm to table.
QR Code App for Food Menu
Our

software

products

are

designed

with

your

business

in

mind.
Whether you're running a small café or a large restaurant chain, we have solutions that can be customized to meet your specific needs.
Our software products include
We design and develop world-class websites and applications.
We are excited to introduce you to our state-of-the-art POS system designed specifically for restaurants.
Our system is designed to streamline your restaurant's operations, increase efficiency, and improve your bottom line.
Our POS system offers a wide range of features that are essential for any restaurant. These include order management, payment processing, menu management, inventory management, reporting and analytics, ease of use, integration, and customer management.
Our order management feature allows your staff to take orders, modify them, and send them to the kitchen with ease. It can also handle multiple orders simultaneously and manage order status to ensure your customers receive their food in a timely manner.
Our payment processing feature supports a range of payment types, including credit cards, cash, and mobile payments. It also allows you to split bills and process tips, making it easy for your customers to pay the way they prefer.
Our System helps track expiration dates, and avoid waste. With real-time tracking and alerts, you'll always know what you have on hand and what you need to reorder.
Our inventory management system offers a wide range of features that are essential for any restaurant. These include tracking inventory levels, ordering new supplies, generating reports, and forecasting demand.
With our inventory tracking feature, you can monitor your inventory levels in real-time, ensuring that you always have the right amount of ingredients on hand. This helps to reduce waste, save money, and ensure that your kitchen runs smoothly.
Our ordering feature makes it easy to order new supplies when you need them. You can set up automatic ordering based on inventory levels or manually order supplies as needed. This ensures that you always have the ingredients you need to serve your customers.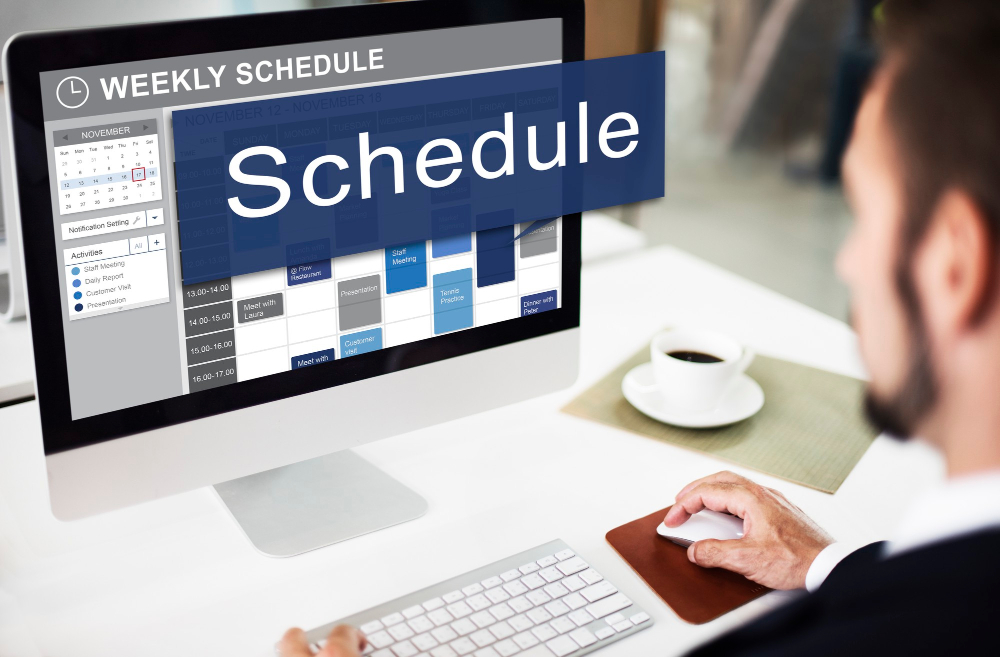 Our staff scheduling and management system offers a wide range of features that are essential for any restaurant.
These include scheduling shifts, tracking employee time, managing payroll, and monitoring employee performance.
With our scheduling feature, you can create schedules quickly and easily, ensuring that your restaurant is fully staffed during busy periods. You can also manage employee availability, shift swaps, and time off requests, helping you to accommodate your staff's needs.
Our time tracking feature allows you to monitor employee time and attendance, ensuring that your staff is on time and working the correct hours. This helps to reduce labor costs and ensure that your restaurant is operating efficiently.
Our payroll feature makes it easy to manage payroll, including calculating wages, deducting taxes and benefits, and generating pay stubs. This ensures that your employees are paid accurately and on time, reducing the risk of errors and compliance issues.
Our customer loyalty program offers a wide range of features that are essential for any restaurant.
These include customer data management, rewards programs, targeted promotions, and analytics.
With our customer data management feature, you can store and manage customer data, including contact information, order history, and loyalty program status. This allows you to create personalized experiences for your customers and build lasting relationships with them.
Our rewards program allows you to create customized rewards that incentivize your customers to return to your restaurant. This can include discounts, free items, or exclusive access to special events. By rewarding your customers for their loyalty, you can increase customer retention and drive revenue.
Our targeted promotions feature allows you to create customized promotions that target specific customer segments based on their behavior, preferences, or demographics. This helps you to attract new customers, retain existing ones, and increase sales.
In addition to our software products,
We also offer custom software development services. Our team of expert developers can work with you to create custom solutions that meet your specific needs. Whether you need a new feature added to an existing product or a completely new software solution, we've got you covered.
Contact Us
Transform

your

restaurant

with

our

innovative

software

solutions

designed

to

increase

efficiency,

profitability,

and

customer

satisfaction.
In today's competitive restaurant industry, building lasting relationships with your customers is essential. With our customer loyalty program, you can create personalized experiences, incentivize repeat business, and drive revenue growth, helping you to stay ahead of the competition.
Contact Now